Lemon Demon Discography
Clown Circus
Release Date: April 5, 2003
Track List: Error / Lemon Demon / Ten Thousand Light Years Away / Don't Be Like the Sun / Bowling Alley / Wrong / Hazel's Modus Operandi / Idiot Control Now / Pepper and Salt / Holy Bison Beaks! / Somnolence / Fire Motif / Hyakugojyuuichi 2003 / Elsewhere
Listen: YouTube
Download: [x]
Music Video: Hyakugojyuuichi 2003

On the heels of Neil's mostly instrumental releases under the Trapezoid/Deporitaz banner, Clown Circus was his first real foray into music with vocals. He was only 15 when this album came out and the quality is therefore understandably rough. However there are hints of budding genius, like the delightfully misdirected rhyme "It's a recipe for life, and it's sharper than a spoon/It's a formula for fun, and it's hotter than the moon." Clown Circus features guest vocals from several of Neil's friends at the time.
Live from the Haunted Candle Shop
Hip to the Javabean
Damn Skippy
Dinosaurchestra
View-monster
Release Date: Track List: Bonus Tracks: 320x200 / Ben Bernanke / Drinky-bird / Everyday French / Gadzooks (Original Version) / Hip Hop Cherry Pop / Modify / Nightmare Fuel / Strangelet / Sundial / Super Hey Ya (OutKast Remix) / The Wiggles Hate Each Other in Real Life / Today's Secret Word / Treasure Map / You Got a Toothache
Listen: Buy: Commentary: Text Audio (unfinished)
Promo Video: YouTube
Music Video: Ben Bernanke
Almanac 2009
Live (Only Not)
I Am Become Christmas (EP)
Album Art by: Ming Doyle
Release Date: December 21, 2012 (the day of the apocalypse!)
Track list: Prelude to Presents / Christmas Will Be Soon / Aurora Borealis / SAD / CryptoSanta
Listen: YouTube
Buy: EP CD Cassette Bandcamp
Music Videos: Aurora Borealis (fanmade)

A short album of Christmas-themed music with a classically weird, creepy Lemon Demon twist. As a person who had to leave the room as a kid when my family was watching Tim Allen's Santa Clause because it freaked me out too much, CryptoSanta really speaks to me. Apparently this project was put together with uncharacteristic speed, as Neil said that it "was only conceived around December 1st." For the Christmas season of 2018, there was a physical release of a remixed, remastered version of the album (with new cover art) on Needlejuice Records.
Nature Tapes (EP)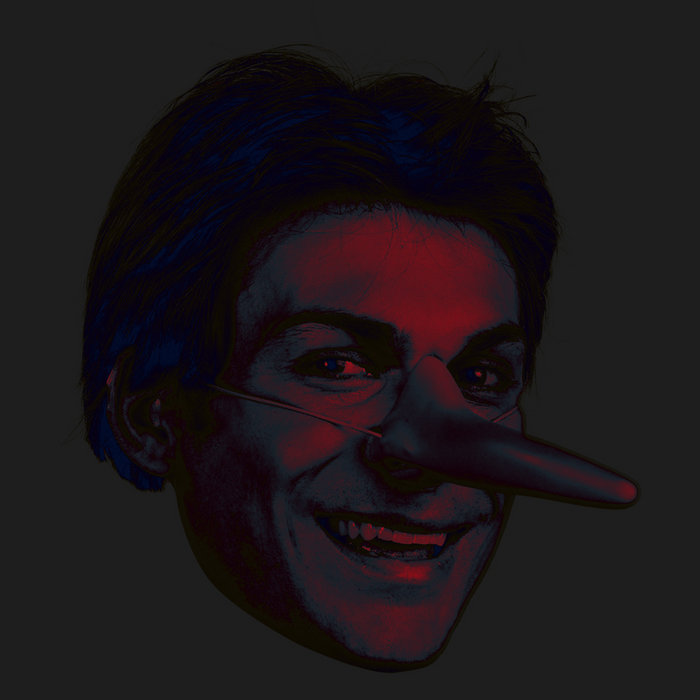 Album Art: "Just some rubber nose model."
Release Date: March 24, 2014
Track List: Really Cool Wig / Two Trucks / A Mask of My Own Face / Everybody Loves Raymond / Jaws / My Trains / BRODYQUEST
Buy: Bandcamp
Music Video: BRODYQUEST

Nature Tapes is a short compilation of songs that Neil had already released individually. At one point, he was considering making it a double album with Spirit Phone (which was still unfinished at that time). Taken as a group, the songs on Nature Tapes can be seen as a bit of a departure from the Lemon Demon status quo, as Neil repeatedly says naughty words such as "fuck" and the surreality of the lyrics is taken up to eleven.
Spirit Phone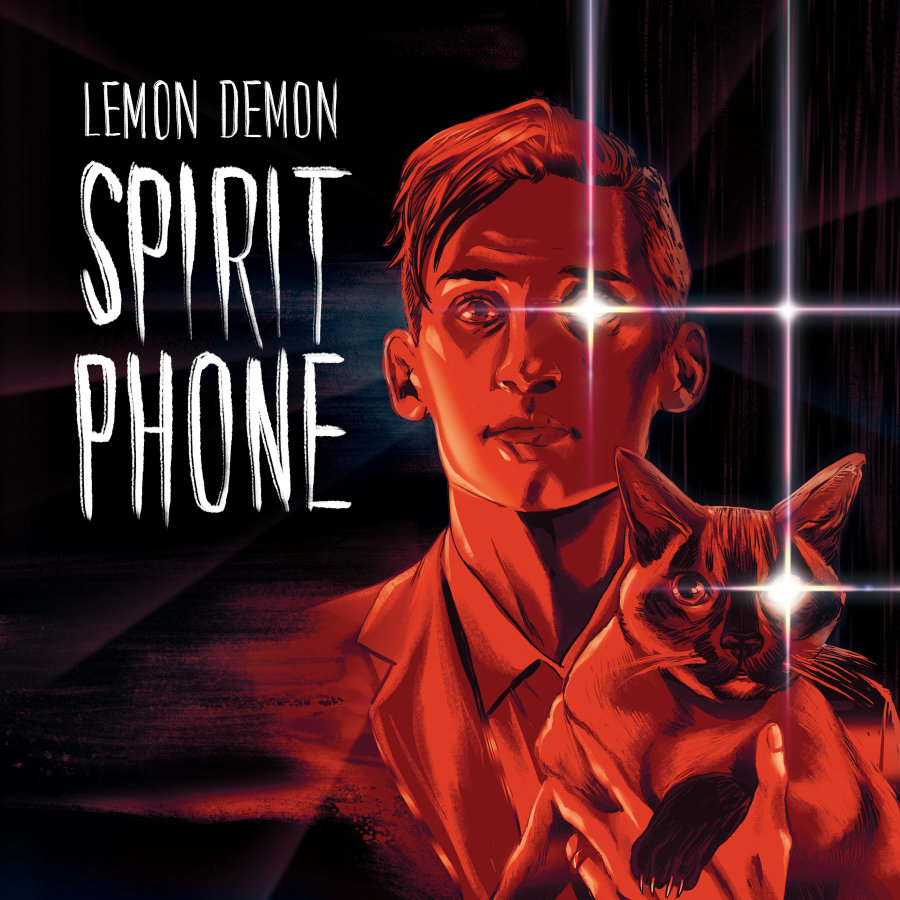 Album Art by: Ming Doyle
Release Date: February 29, 2016
Track List: Lifetime Achievement Award / Touch-Tone Telephone / Cabinet Man / No Eyed Girl / When He Died / Sweet Bod / Eighth Wonder / Ancient Aliens / Soft Fuzzy Man / As Your Father I Expressly Forbid It / I Earn My Life / Reaganomics / Man-Made Object / Spiral of Ants
Buy: Physical Bandcamp
Music Videos: Eighth Wonder Ancient Aliens Reaganomics
(Note: All demo versions)

Eight years in the making, Spirit Phone is Neil's most popular album to date and widely considered his magnum opus. It features a cavalcade of energetic songs about fun, spooky topics like cursed arcade cabinets, mellified man, and Gef the mongoose— as well as hints of real-life frights such as capitalism and toxic masculinity. In 2018, SP became the first Lemon Demon album to be physically released by Needlejuice Records, with audio remastered by Mark Kramer.